A warranty can provide important peace of mind for vehicle owners by covering the cost of the maintenance and repairs required to keep the vehicle on the road. At Automotive Direct Ltd we can help provide a range of comprehensive vehicle warranty options. Please contact us today for more information.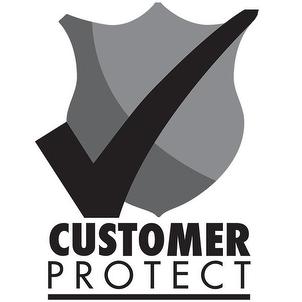 CUSTOMER PROTECT WARRANTY:
PROTECTING YOUR VEHICLE FOR THE ROAD AHEAD
What if... ...your car refuses to start or breaks down? Even the most reliable of vehicles can let you down sometimes, and cost a fortune to repair. It's always worth thinking ahead. A car that's in perfect working order now may be more likely to break down as it ages. Please ask a member of staff for more details. For more info: https://vimeo.com/47228638
GOLD WARRANTY - SOME OF THE PARTS INCLUDED
All mechanical and electrical components are included against a mechanical breakdown during the warranty period, provided that the terms and conditions of the agreement are fully complied with. Refer to the warranty schedule for conditions and exclusions.
Customer Protect Gold Warranty is designed to help with the cost of repairs, including replacement parts, labour and VAT. And when you consider that modern vehicles contain over 1,000 components, any of which might fail over time, the impact on your pocket could be painful. Just some of the parts included in our all mechanical and electrical Gold Warranty are: Includes parts labour and VAT/ National repair network/ Three to 48 month options available/ Fast payment of valid claims/ Comprehensive range of parts included/ Recovery*
SILVER PLUS WARRANTY
Customer Protect Silver Plus Warranty is designed to help with the cost of repairs, including replacement parts, labour and VAT.
The following specifically listed components are included against any Mechanical Breakdown occurring during the Warranty period: ENGINE/TORQUE CONVERTER/MANUAL GEARBOX/AUTOMATIC GEARBOX/DIFFERENTIAL/CLUTCH-FRONT-WHEEL DRIVE/REAR-WHEEL DRIVE/WHEEL BEARINGS/FUEL INJECTION SYSTEM/ENGINE COOLING SYSTEM/STEERING (INCLUDING POWER ASSISTED STEERING)/FRONT AND REAR SUSPENSION/BRAKES/PROPSHAFT/ELECTRICAL SYSTEM/ENGINE MANAGEMENT/WORKING MATERIALS/CASINGS.